Case study: Nigerian Emergency S.C.A.M
How it all started!



How it all started!
Damn man… What a sad story you just read! You don't know how this Nigerian family got your email, nor why a wealthy family from NIGERIA would need your help, but wow they have been through some stuff… they really want your help…
That's your money they really want.
We all got this email at some point. No surprise here, as scamming seems to be Africa's number one natural resource nowadays. Exit gold or diamond, and welcome advanced-fee scam! It has become so popular that it even got a little nickname: scam 419 (referring to art.419 of the Nigerian criminal code, which is about fraud).
---
5-parts in-depth analysis
Civil wars, political coups, violence, death… you've seen it on TV, Africa doesn't seem to be the funnest place on earth. So, of course you're not a heartless robot (yes, we checked) and when an Africa family reach out, you feel them!
It's always a government official, a businessman, or someone from a really, really, really rich family, aka someone seemingly l-e-g-it. Often it's also a woman; women are more trustworthy.
So you got it, your new pen pal is very very very rich. And guess what, he also just inherited a whole lot more money! It's just too bad because, given the current political instability in his country, the money is frozen, he can't get it.
Your mission (should you accept it)
Help a friend out! Help him move his money out of the country, by transferring into your bank account. That's what good friends do for each other right? And isn't it a bit exciting too?
To thank you for your help, your new friend will generously let you keep a sum of the released money in your bank account. Isn't it even more exciting??
Comments
comments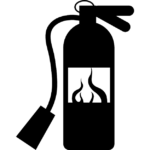 A few tips to avoid the hot mess
If you haven't done something irredeemable yet, read carefully the tips below, you'll need them.
---
Don't ever send money
---
Don't ever give your bank or credit card details
---
Don't ever send copies of important documents
---
Don't ever agree to pay something in order to get a bigger amount of money
---
Don't ever agree to transfer money on someone else's behalf. It's legally considered as a type pf money laundering.
---
When someone pretends to be from a specific organization; call directly the organization to check the person's identity. Look it up online and/or in a phone book type of website to find the contact details. Don't trust the ones given in the email.
---
Run an online background check; Google the names, contact details, format of the email etc, to see if there is any reference of it being a scam. A lot of scams can easily be uncovered that way. 
---
If you suspect it might be a scam, don't answer – scammers will always take an emotional approach to get what they want.
---
Remember that there is no such thing as a "get-rich-quick" scheme: if it looks too good to be true, it's most probably the case.
---
If you think you gave away personal information such as bank details, passport number, social security number, or any other kind of personal and/or login information, call immediately your bank and/or any other relevant institutions.
---
You or a friend, a member of your family, a colleague, or an acquaintance, has been hacked, bullied, scammed, watched ?
You have an anecdote to share with the Cyberforpeople community?
You want to add your voice to the conversation and contribute to raise the level of awareness and Highdentity of all?
Tell us about it by completing the application and ACT !  We'll get back to you if we're interested.